Passion Collection is the luxury brand of Passion Brazil, a boutique DMC specialized in creating exceptional tailor-made experiences throughout Brazil since 2004 and more recently all over France. We design each itinerary according to the profile, style, interests, and passions of our clients. We offer custom-made travel with history, culture, adventure, contact with local people and nature, all combined with disconnection of the modern world and the day-to-day life.
Our headquarters are located in Rio de Janeiro, Salvador and Paris. We have amazing and exclusive partners in all the exotic and exciting Brazilian cities and in the main charming and beautiful French locations. We work with a team of innovative, passionate and experienced professionals highly committed to deliver the best moments to our clients.
Our Story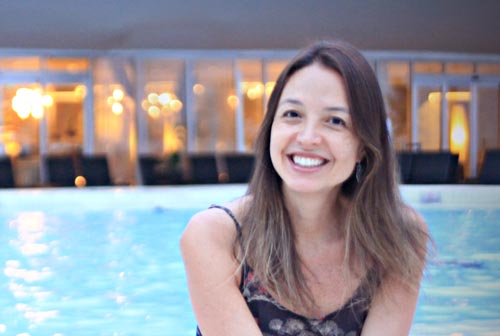 "Our handcrafted journeys are full of emotions, to inspire you and provide a lifetime experience in Brazil or in France."
Mariana was born in São Paulo and then lived in different parts of the world for studies or work: Boston, Buenos Aires, Madrid, London, Paris. She studied hotel management and started her career as a sales executive for the best hotel resort in the nineties, located on a private island in Bahia. In 2001, she moved to Paris, willing to share her culture with the French people, so she started to represent Brazilian products in the travel industry.
These years were essentials to forge Mariana style: highly committed, efficient, detail-oriented and permanent search for improvement - thanks to her European experiences. At the same time: creative, flexible and dynamic - thanks to her Brazilian identity!
From Passion Brazil….
In 2004, Mariana created Passion Brazil, a DMC specialized in tailor-made holidays for individual travelers and groups.
Luxury tour operators and incentive travel companies started working with us, thanks to our original products and highly customized offers. They were constantly looking for more unique and innovative tours around Brazil.
Relying on the needs and expectations of our discerning VIP clients, we decided to create a new company, specialized in unique and emotional travel experiences.
...to Passion Collection
Passion Collection was born from the growing demand of clients searching for authentic experiences, not classic excursions; eager to interact with people and participate in these activities, not only observe them.
Our DNA carries Brazilian and French roots and is strongly influenced by the European way of working: high commitment, detail-oriented, constant quest for perfection; keeping as well our Brazilian identity through creativity, flexibility, enthusiasm and dynamism.
Our product team works constantly to increase our portfolio with unique products and the most exclusive experiences. We have a vast choice of properties, from leading brand hotels to hidden gems. We travel around the countries to explore secret places and get a first-hand experience of the products because we want to ensure each of them is unquestionably outstanding.
Our team of travel designers is highly trained to deal with the most demanding clients, looking for a more in-depth experience of Brazil and France. They make sure their time away from daily life is perfect, creating inspirational trips and building private journeys around their needs and preferences, likes and dislikes, and surprising them along the way.
Why Us
Listening to You

Because luxury is time, customization and flexibility, our team will fill out each client profile, understand their needs and preferences. We are here to guide, inspire and suggest what your guests didn't expect to be possible.

Need any tips?

Our concierge provides exclusive addresses and the best local experiences for your clients. Looking for a massage, a particular restaurant, a special concert, just let us know and we will take care of it.

Let us surprise your clients

Because we want to go a step further with our guests, a Passion gift will be waiting for them. However, don't let them know, this is a surprise..

Privileged Network

Our select network of exclusive partners in all the iconic destinations give us insider access to local experiences, secret addresses and restricted contacts.

Special added-values

Combined with our purchasing power, our clients will receive exclusive added-value benefits. They can be room upgrades, a treatment at the SPA, a complimentary meal, free nights, special amenities and other different conditions.

Online booking x Fast replies

We understand time is money for luxury travelers, so they need fast replies, and we have to deal with different time zones. Working with an online platform of hotels and thanks to our dynamic team, we can provide speediness in our time of response to your enquiries.

Available 24/7

We always have a travel expert behind-the-scenes to assist your clients during their trip, ensuring a worry-free experience. Our team speaks Portuguese, English, French, Italian, and Spanish.

Passionate Team

We are a team of experienced travel designers with an unrivaled knowledge of Brazil, France and their secret treasures. We are always looking for new hidden places through our creative and reliable partners.

Social Responsibility

Because we believe in sustainable and responsible tourism, we participate in social projects helping our communities.